Agronomy
Dec 5 in Colby
Dec 6 in Russell
January 16-17
Information for Your Farm
Cost:
Germination Test: $20
Seed Count: $4
(an updated version will be coming with flumioxazin added)
This guide has ratings for tolerance and susceptibility of varieties to several diseases. Pages 17-18 are a summary table, to make it easier to look up several varieties. Most varieties commonly planted in western Kansas are fairly susceptible to fusasium head blight, but be sure to check your varieties.
Needed for mixing, loading and applying paraquat products
(you will have to create an eXtension account to get to the training)
Dicamba Training opportunities
Making Decisions on Drought Stressed Crops
#DrylandDroughtDecisions
Biomass Production and Nutrient Update of Drought-Damaged Corn
(from K-State Agronomy eUpdate)
Article with Summary of 2022 Sampling of Dryland Corn
(from K-State Agronomy eUpdate)
K-State Nitrate Poisoning publication
Custom Rates for Haying and Sileage
Sileage: page 11
Haying: pages 12-14
Have your sample checked at Kansas Crop Improvement or check it at home
Bring your two pound wheat samples (with form and check) to the Extension office by noon on Friday, August 6 or Tuesday, August 17
Cost: $19 for germination testing and $4 for seed count (seeds/lb)
K-State Research Report from Tribune
Want to get email updates on what is happening in the field? Sign up here!
Calibrating Boom Sprayers publication
a step-by-step guide for calibrating your sprayer
Boom Sprayer Calibration Steps Worksheet
Forage Yields As Effected by Available Soil Water at Planting and In-Season Precipitation
Kochia Control with Fall Herbicide Applications
Kochia Control in Different Crops
Research from Curtis Thompson in the Cover Your Acres proceedings (page 22)
Abnormal Corn Ears Resources
Ohio State's Abnormal Corn Ears Poster
Purdue's Arrested Corn Ears Publication
Wheat Seeding Rates
Selecting Your Next Wheat Variety
Wheat Test Plot Results (local demo plots and performance tests)
K-State Wheat Disease and Insect Ratings publication
Compare results on two varieties from multiple years of performance tests in the area using Colorado Wheat Variety Database (RamWheatDB)
It is nearly time to scout for Western Bean Cutworm in corn
Comprehensive resources from UNL
Latest update from UNL Cropwatch newsletter including scouting and treatment recommendations
Does your wheat stubble height have an affect on next year's corn and sorghum yields?
K-State Army Cutworm publication
Additional information in Wheat Insects
Freeze Injury Resources
K-State Spring Freeze Injury in Wheat publication
Video on what Jeanne looks for on freeze injury (YouTube)
K-State Agronomy eUpdate Articles on Freeze Injury

Preliminary Assessment of Freeze Injury from Across the State
Herbicide Recropping Restrictions
Wondering about Army Cutworms in Wheat?
K-State Publication on the life cycle and economic thresholds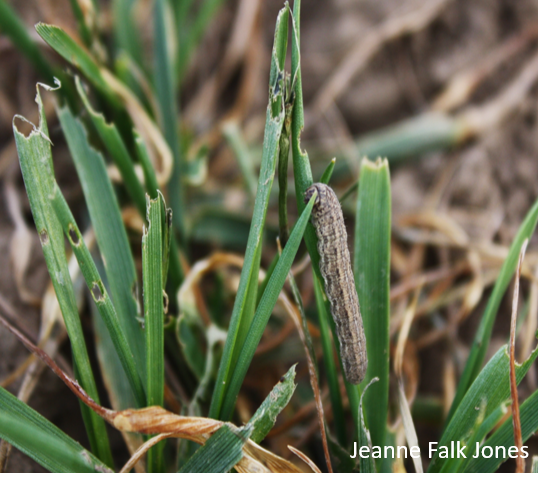 #WeedsWeek
Click on the picture below to read more about kochia.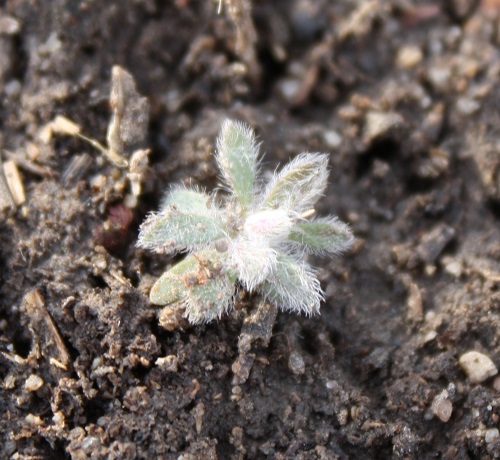 Palmer amaranth with Multiple Resistance
Manhattan Palmer amaranth population with resistance to auxin herbicides 2,4-D and dicamba (Research by Dallas Peterson)
Barton County Palmer amaranth population with resistance to 2,4-D (Research by Vipan Kumar)
Alternative Crops:
Spring Oats
in the Small Grain Cereals for Forage K-State publication
Spring Wheat Production Information
From Alternative Crops presentation in the Cover Your Acres Proceedings Booklet
page 7 of the PDF
Industrial Hemp
Collection of Resources from Research at Universities
Field Peas
Using field peas as a fallow alternative
2019 Results coming soon!
Dry Beans
Collection of Resources on Dry Beans, including resources from Colorado State University and University of Nebraska
Read the latest discussion about the winter weather outlook
from the Climate Protection Center here!
With the wind comes the chance for erosion. Be prepared!
Read more about emergency wind erosion control here!
Do you know about Kansas Ag Mediation Services (KAMS)?
Click here to read about all of the different services you can take advantage of!
Harvesting Lodged Corn
Jeanne's article on strategies for harvesting the lodged corn in our area
Tips for Harvesting Lodged Corn from Ohio State University Extension
Harvesting Lodged Corn from Iowa State Univeristy
Wondering How Freeze Damage Might Affect the Corn and Sorghum?
Click here to read Fall Freeze Damage in Summer Grain Crops!
2019 Wheat Variety Disease and Insect Ratings
Did you get hail with the storms?
Check out these hail publications discussing potential yield loss
Plant Tissue Sampling
Click here to read more about it!
Western Bean Cutworm is a pest in corn that we need to keep an eye on!
Listen to Jeanne's radio report on Western Bean Cutworm
Western Bean Cutworm Central (General information)
Latest Western Bean Cutworm Information
Wheat Stubble Height on Subsequent Corn and
Grain Sorghum Crops research report from Tribune
Video: Wondering about the effects of rain on wheat test weight?
- and - Learn about protein content in wheat!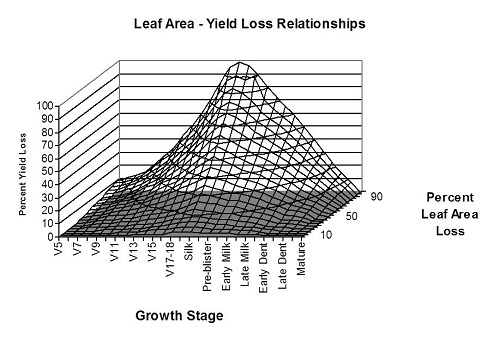 Are you wondering about the stage of growth for your corn?
Click on the chart for a printable version!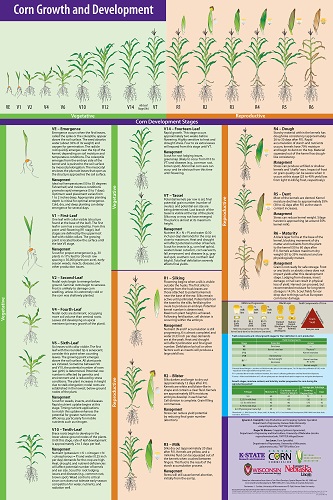 How much fertilizer can safely be placed with seed?
Click here to read more about it!

Need some information on how a freeze might still impact your wheat?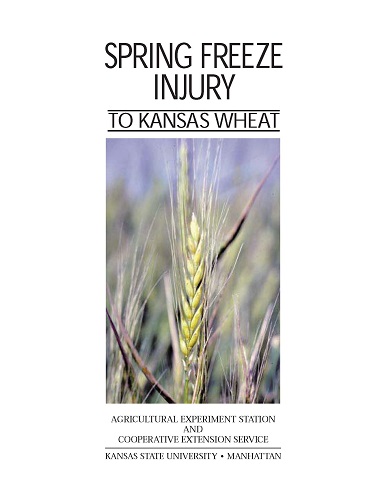 Learn about nitrogen rates for wheat on page 4 of this publication.
Soil Temperatures at 2" Charts
Spring Fieldwork Troubles on the Horizon
Palmer amaranth resistance to 2,4-D and dicamba confirmed in Kansas
Field Research on Preemergence Treatments for Kochia Control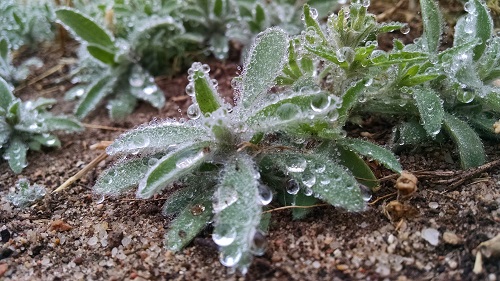 K-State Sulfur Publication: Sulfur in Kansas - Plant, Soil and Fertilizer Considerations
Alternative Cropping Systems Limited Irrigation Research Report
Researching rotations: Continuous corn, continuous sorghum, corn-sorghum, corn-wheat with 10 inches/year at K-State Research Station in Tribune, KS
Which BT Traits Do You Need to Buy?
Stalk Rots of Corn and Sorghum
Kochia accessions with cross-resistance to dicamba and
fluroxypyr identified in western Kansas
Click here to read the article!
Fall Freeze Damage in Summer Grain Crops
Harvesting Grain from Freeze-damaged Sorghum
Corn Grain Dry Down in Field From Maturity to Harvest
Click here to read the article.
Grain Sorghum and Early Freeze
Could nematodes be in your field?
Click here for more information!
Need more info on redrilling wheat?
Coleoptile Length Chart
Check out the updated version here.
Wheat Streak Mosaic
Click here to read more information!
Starter Fertilizers for Wheat
Click here to read more about them!
Wheat Streak Mosaic can be economically devastating.
Click here to read more about it.
Nitrate Toxicity
Click here for more information!
Hail....did you get some?
Check out the Hail Damage resource page!
Are weeds taking over your wheat stubble?
Click here to read about the importance of weed control post-harvest!
It's time to start scouting for Western Bean Cutworms in corn!
Click here for more information!
Goss's Bacterial Wilt and Leaf Blight of Corn
Did you get hail?
Click here to evaluate hail damage to corn!
Here's a quick reference for estimating your wheat yields!
Click here to read more information.
Alternative Cropping Systems with Limited Irrigation
Click here for more information!
What you need to know about kochia control!
Click the graph for more information!
Do you have questions about wheat coleoptile lengths?
Click here for more information!
Are you seeing this in your fields?
Click on the picture for more information!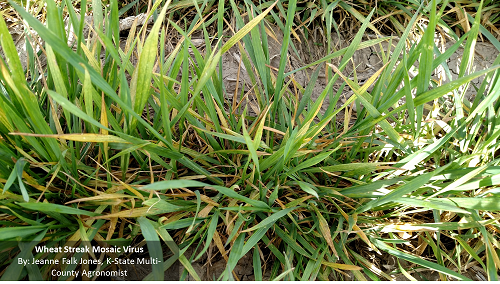 Tissue sampling your corn?
Guidelines for tissue testing and chart with 'normal' levels
Check out the video with information on sampling corn
K-State Mesonet for calculating growing degree days for your area
http://mesonet.k-state.edu/agriculture/degreedays/
Tillage Intensity Study in Long-Term Wheat-Sorghum-Fallow Rotations